Plan for the
unpredictable
We help you set up a backup plan for sharing crucial information, in case something happens to you. It could be anything from sharing the location of your spare key, to the password of your safe deposit box.
How does it work?
Create documents and assign contacts
Login once a month to delay documents from being sent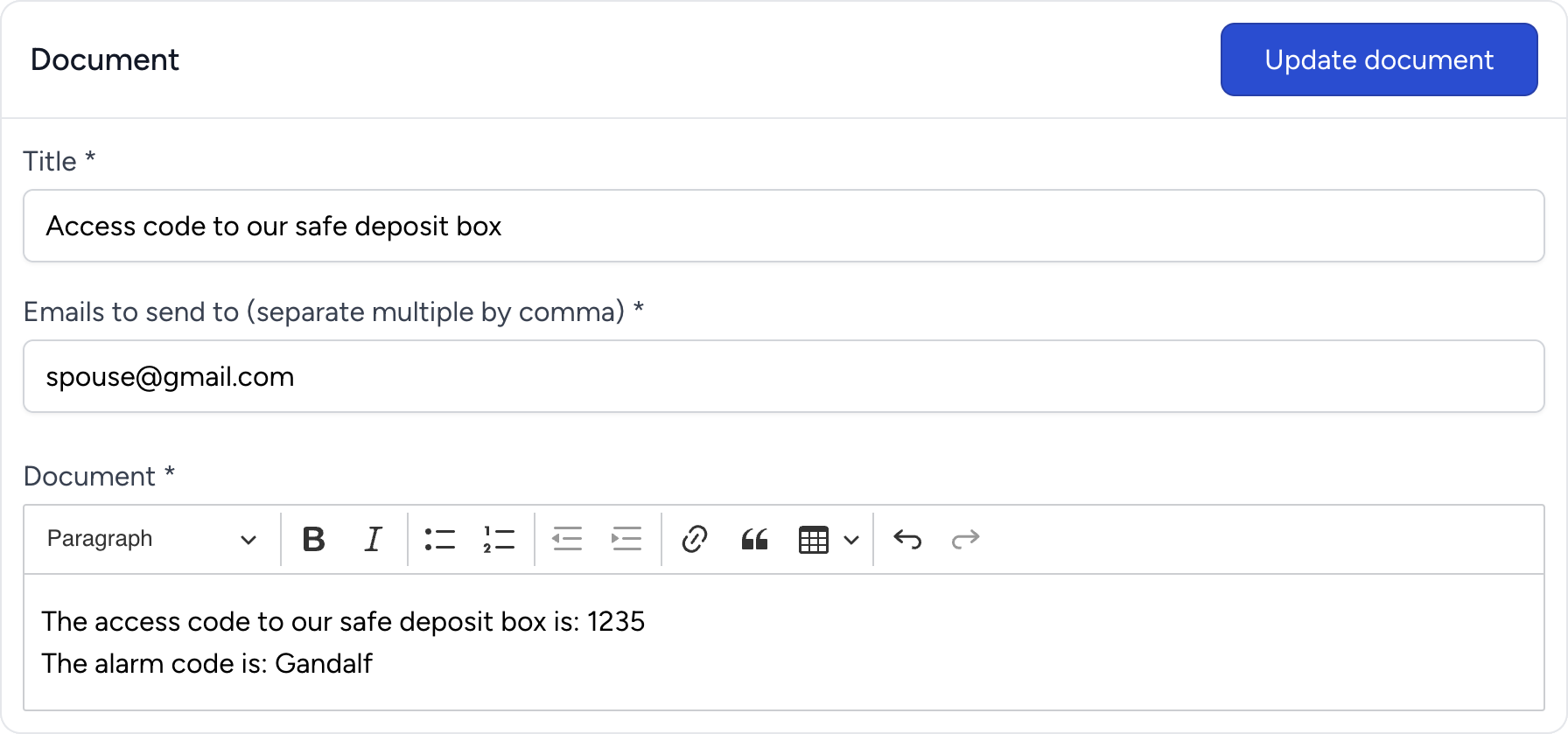 Everything is fully encrypted. We can't see what you write within our system. Neither email-addresses nor documents. Register →
Examples
You don't log in
1 month passed without login

Warning sent to you, to login soon or your documents will be shared

Documents shared with their contacts
Pricing
Legacy Vault is a pay-once, use forever application. No subscriptions. No hassle.
A one-time payment of $129, grants you lifetime access
FAQ
Is this safe?
We use industry-standard encryption to encrypt all your data, from recipient emails, to documents and texts. Everything is hosted within the EU and fully GDPR compliant.
Doesn't my password manager do this?
Your password manager may have a legacy contact function, but that only allows access to all your password for a single person. This allows you to send different documents to customers, co-workers, family, friends etc.
How long do you keep my data?
One year after your latest login, your account and all your data will be deleted.